Quality, Innovative and Environmental Design
Landscape Architects
"Exploring the intersection of ecology, horticulture & design" - Thomas Rainer
Quality, Innovative and Environmental Design
Land Planners
"Molding the earth, defining and connecting spaces" - Charles W. Moore
Quality, Innovative and Environmental Design
Graphic Specialists
"The scope of the artist now includes the co-ordination of multiple uses within a single landscape." - Geoffrey and Susan Jellicoe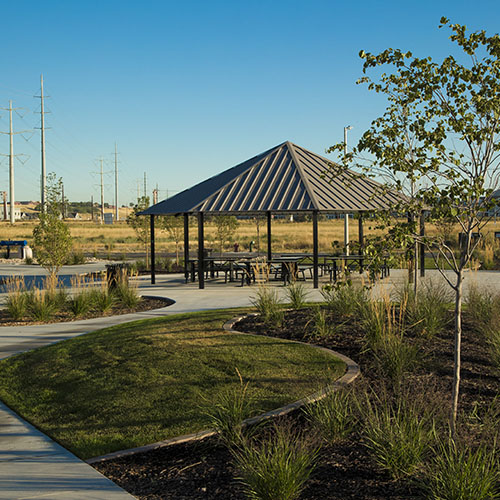 At PKJ Design Group we take pride in the art and practice of designing the outdoor environment. Our experience with projects such as parks and gardens together with buildings, parking areas and roads has created a strong, knowledgeable, and diverse team prepared for your next design challenge. Our Landscape Architecture projects provide Planting Plans, Irrigation Plans, Monument Sign Drawings, and Water Feature specifications. We are well versed in creating landscapes for schools, hospitals, plazas, retail establishments and housing developments. PKJ Design Group offers you our skills to create designs that blend with nature, support the environment and last for generations.
Click icon below to see our Portfolio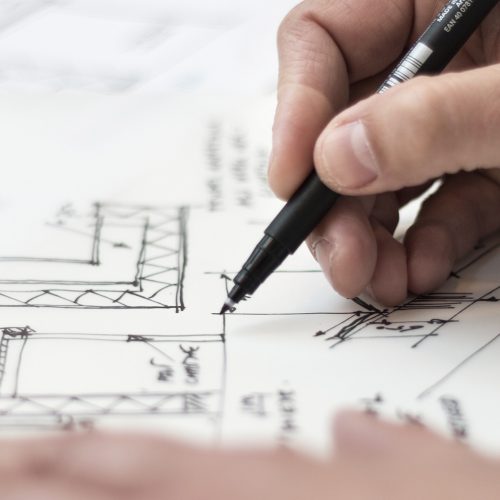 We seek first to understand the unique challenges and opportunities of a project, its financial goals, and community perspectives. Master planning and other critical disciplines paired with a local understanding allow our team to create plans with long lasting solutions. Regardless of the need at hand, our team has the expertise to provide solutions that meet our clients' needs while achieving physical, economic, and social sustainability.
Click icon below to see our Portfolio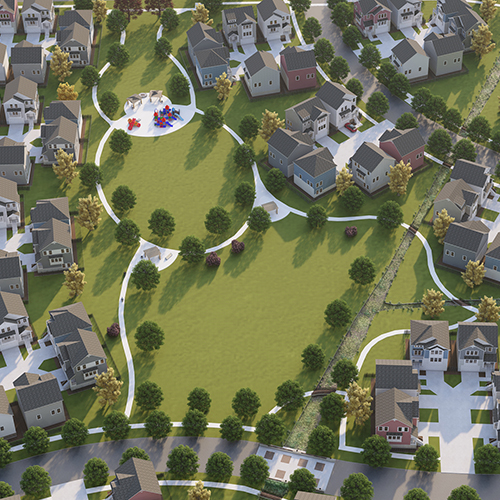 Our illustrations help to convey an idea or a concept and give a new perspective of the project. Developing color sketches and renderings of our project team brings everyone to a common understanding. Color illustrations give a clear direction to the parties involved in the design process. Our color illustration boards help clients sell and market their projects to potential customers. These marketing boards and illustrations are used at planning and zoning meetings, city council meetings, public involvement meetings, as well as billboards and roadside posters. PKJ's signature marketing boards are used throughout the valley and are recognized as an industry standard.
In order to help individuals understand how their project will appear upon completion, a three-dimensional image is developed. These images bring the building or landscape to life relating better with clients and the public. Developing a three-dimensional drawing is an integral part of finding potential areas where the design may not work as planned. Building these environments before construction helps to eliminate costly changes during installation and create a project that will function properly and be aesthetically pleasing.
Click icon below to see our Portfolio